Graduate Research Symposium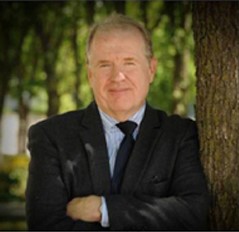 The theme for 2023 is Adaptability, Accountability, & Accessibility: Transforming Education for Today's Students. This year's RMSE will be hybrid, taking place March 30th – March 31st. 2023.
The Symposium provides graduate students the opportunity to share their education-related research with the wider community. Presentation formats include posters, round tables, papers, and creative formats such as songs, dances, or other forms of art.
The goal of the RMSE is to showcase and support education-related projects, conceptual research, and studies in progress at all levels from beginning master's essays to final doctoral presentations. Studies that are well underway, or those which have been completed since last year's Symposium are also welcome. Students planning poster presentations for the Great Hall or SOGS research days at Western are welcome to present the same material at RMSE. Graduate students presenting at the American Educational Research Association (AERA), Canadian Society for the Study of Education (CSSE), Comparative and International Education Society (CIES) or other annual meetings and conferences might find presenting at the Symposium a great place to practice their presentations to an interested audience and receive timely feedback.
We would like to extend a special thank you to our Western University supporters:
To learn more about the Symposium, explore the links under 'Graduate Research Symposium' to the left-hand side of this page. If you have any general questions about the Symposium, please feel free to contact the 2023 chairs, Ruth Nielsen.
Whether you are an academic, community member, educator, principal, or student, we welcome you to the 2023 Robert Macmillan Symposium in Education in Spring 2023!
---